Here are the teachers* and what they can teach at camp, depending on the needs and interests of their students. Click on the name to see that teacher's bio, photo and samples.

Igor Glenn
:
clawhammer banjo, guitar, mandolin, bass, singing, jamming, band coach
Katie Glassman
:
improvising, swing fiddle & Texas fiddle, band coach
Matt Rolland
: old-time fiddling, cross-tuning, mandolin, guitar, intermediate & advanced students, jamming, band coach
Peter Rolland
: all fiddle styles, technical & remedial training, improvising, transposing, intermediate & advanced students,

string teachers,

upright bass, mandolin, guitar,

singing, band coach



Gail Rolland:
beginners, bass, cello, "folk orchestra" director
Eden Rolland:
beginners, novice players, contra-dance caller
Heidi Rolland Unruh:
song writing workshop, performance anxiety workshop
Oscar Rolland:
licks, official camp mascot & morale officer


in repose for 2018 ......
Grace Rolland
: singing, cello, square dance caller, jamming coach
Michael Rolland:
bluegrass, contest fiddling, mandolin & guitar

Giselle Lee:
old-time (clawhammer) banjo and fiddle (beginning & novice fiddle students), jamming coach

Dan Levenson:
old-time banjo & fiddle
Lynne Denig:
staff expert violin teacher: fundamentals, remedial training, Paul Rolland string methods, custom chinrest fitting

Mike Cirillo: jazz, swing, progressive, rock, country & blues fiddle

*Teachers are subject to change, because "stuff happens" but we sure hope it doesn't! Teachers may be added if enrollment permits.

DETAILED TEACHER PROFILES


Igor Glenn: clawhammer banjo, guitar, mandolin, bass, singing, jamming coach



Dan "Igor" Glenn will join our 2018 camp faculty this summer. Igor is a master musician and tour-de-force entertainer like none other. Doc has shared the stage with him countless times over the past 35 years. When Igor takes center stage at concerts it's instantly clear that he owns it. At camp Igor will work with the banjo and guitar students, teach singing, jamming, coach a band, and generally share his knowledge and abilities garnered from a successful career in music. Violin was Igor's first instrument, but during the folk era in the 1960s he took up a variety of instruments as you can see from the photo above, and became a very versatile solo performer and accompanist.

Igor is an entertaining dynamo with a 4-octave vocal range. His credits are legion, including world tours as a member of the famed New Christy Minstrels. During his tenure with the NCM he appeared on network TV with Johnny Carson, David Frost, Bob Hope, and as a solo act he was a 3-time winner of the Chuck Barris Gong Show. He has shared the stage with Benny Goodman, Rod McKuen, Barry McGuire, Roger McGuin and John Denver.

Igor is the founder of the Jazz Cowboys, a unique and entertaining traditional jazz band with a long history and a large fan-base around the USA. The 7-piece version of Igor's Jazz Cowboys, which combined horns and strings on traditional jazz, folk and western swing material, was at one time one of the most popular bands on the Dixieland festival circuit. He and Doc have been on four international tours together including a 24-concert tour of major civic venues in China, where Igor was a beloved figure to the Chinese audiences because of his resemblance to one of their cultural icons, Father Christmas. Igor in fact has a thriving holiday business making a huge number of appearances as a musical Santa in the Phoenix area, keeping a performance schedule that would wear out performers a third of his age. Igor has recorded over a dozen CDs covering a wide range of material.
go to the top of the page


Katie Glassman: improvisation, swing fiddle, Texas fiddle, singing
go to the top of the page

This will be Katie's third consecutive year teaching at Rolland Fiddle Camp. Katie's fiddle class will focus on Texas style and Western Swing. It will be a skill-building class based on progress. In advance of camp, Katie will send her students videos where she teaches tunes by ear, bit-by-bit. She will also send out sheet music. These simple tunes with strong bowings will strengthen technique and help straighten out bad habits. Intermediate and advance fiddlers can gain a great benefit from her class.

Katie Glassman is that rare musician who possesses a combination of instrumental virtuosity and powerful musical expression. She holds a Bachelor's in Performance with a Jazz Certificate from the University of Colorado, Boulder, and she spent a year studying jazz violin at the world renowned Centre Musique Didier Lockwood in Dammarie-Les-Lys, France. She is one of the country's most renowned and decorated Texas-style and swing fiddlers, as well as an accomplished songwriter, singer, and a highly sought after teacher. In 2015 and 2016, Katie won the National Swing Fiddle Championship in Weiser, Idaho where she has also been National Junior Fiddle Champion, National Young Adult Fiddle Champion, and is a 4-time top-five finalist in the National Grand Champion Division. She also took first place in both the Bob Wills and Open divisions at the Bob Wills Festival and Fiddle Contest in Greenville, Texas. Katie is a very passionate ambassador of fiddle music, making important contributions to the genre as a teacher, fiddler and singer. She currently tours and records with the Western Flyers and leads her own band, Katie Glassman and Snapshot. She also maintains a thriving private teaching practice at her Fiddle Parlor Teaching Studio where she instructs some 40 students of all ages in the oral fiddling tradition. She also travels to teach at music camps throughout the country. Check out her website www.katieglassman.com for a more complete listing of her impressive credentials, her significant work as a performer and recording artist, and her video samples.

While success in the contest arena is a testament to Katie's lifelong dedication to her instrument, her singing and songwriting are increasingly taking center stage. 2011 saw the release of Snapshot, her first album of all original material. Katie has since continued to hone her creative process with the same focus and commitment to excellence that she brings to her fiddling. In 2014 she was awarded a prestigious Ucross Residency, where she spent a week in rural Wyoming writing. Her songs explore modern emotional landscapes with sensitivity and wit while still drawing from the deep well of traditional American styles.



Peter Rolland: camp director, all fiddle styles, intermediate & advanced fiddlers, singing, technical training, mandolin, guitar, bass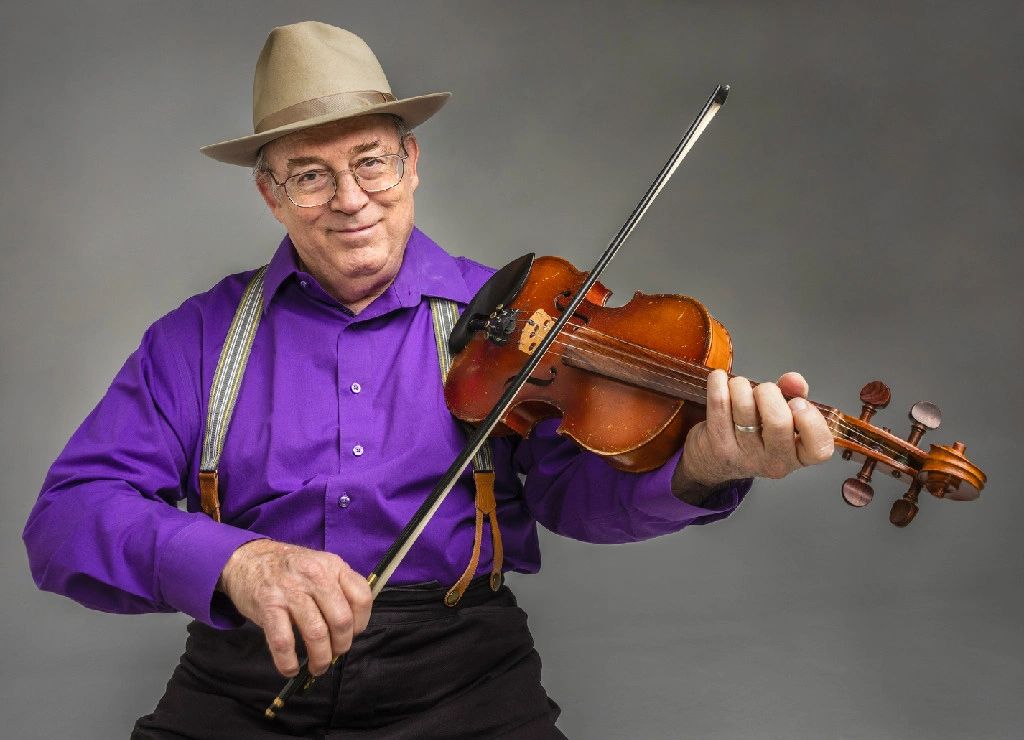 photo by Steven Meckler, used by permission
go to the top of the page
Peter 'Doc' Rolland has had a busy 45-year career as a professional fiddling entertainer, band leader and fiddle teacher that has kept him "young at heart." His early training on the violin was from his father,
Paul Rolland
, a virtuoso violinist and master classical violin teacher whose films on violin teaching are widely used by music schools and string teachers throughout the world. Doc applied his father's principles to the genre of fiddling while he pursed his doctorate in mathematics. He organized classes and taught fiddling at five universities in the west, in addition to teaching fiddling workshops at many numerous universities in the US and abroad. He will teach a
fiddling workshop at the University of Illinois July 22-28
after camp and after
Doc's Colorado music tour with Igor
. Through research into fiddling repertoires of elderly fiddlers supported by the National Endowment for the Arts and the Arizona Commission on the Arts Doc has preserved and purveyed Arizona's fiddling and authentic cowboy music traditions to audiences around the world for over three decades.
Doc has won numerous fiddle contests at the state and national level, and judged many contests including three times at the national fiddling championships at Weiser, Idaho. He also has trained many fiddle champions, professional performers and teachers. In addition to gigging in many different genres (old-time fiddle, cowboy, bluegrass, traditional country, Celtic, etc), he does school workshops and residencies and maintains a private teaching studio. In multiple international tours he has performed in China, Canada, Mexico, the Dominican Republic, Scotland, England, Belgium, Germany, Switzerland and Austria.

He is a skilled arranger of fiddle music, and Northeastern Music Publications, Inc. has published his folio of traditional fiddle tunes and cowboy songs arranged for school orchestra. He has also arranged some of his original fiddle tunes into a fiddle concerto "The Traveler's Footprints" which he performed with the Chandler Symphony Orchestra.

From December 21, 2011 to January 6, 2012 he performed with the Rolland Family Band in their appearances with the American Festival Orchestra in a series of 10 concerts in China, and taught the appreciative Chinese audiences to say "Howdy!" and "Yeee-haw!!" In August 2014 he gave 24 concerts in 23 cities in China with his 9 piece band, "Doc Rolland's Americana String Ensemble" and two interpretive dancers. Igor played bass and sang on this tour, and also with Doc Rolland & The Night Riders on their Switzerland tour.
Since 2006 Doc has performed with Pioneer Pepper & The Sunset Pioneers, a cowboy showband, and he recorded fiddle, mandolin, guitar & vocal tracks on three CDs with the band in 2016 and 2017. He has also played extensively with Igor for the past 35 years, sometimes as fiddler and vocalist in Igor's Jazz Cowboys, and sometimes the roles are reversed and Igor plays bass and guitar and sings in Doc's band.

As a fiddle teacher Doc emphasizes freedom and ease of playing with good motion patterns and a relaxed balanced efficient technique, learning traditional tunes in a variety of styles, making the fiddle talk, playing musically and expressively, understanding style, diagnosing and analyzing technical problems, double stops, chord knowledge and understanding fiddle harmony.
His approach to improvising is to try to play in complete musical phrases to the melody, with liberal use of double stops, preferring fewer really good notes with a strong rhythmic basis to a multitude of random hot licks. In all that he does, he tries to express and pass on his heartfelt joy of making music.
go to the top of the page


Matt Rolland: old-time,
cross-tuned fiddling, novice &
intermediate fiddlers, mandolin, jamming, flatpicking
go to the top of the page
These days Matt Rolland spends much of his time touring with his highly successful band Run Boy Run (
www.runboyrunband.com
). The band's rapid and almost magical rise to prominence in the folk world is chronicled at their website and Facebook pages.
Matt Rolland is an accomplished fiddle, guitar, and mandolin player. He began fiddling at the age of 4, entering fiddle contests throughout the western United States and attending fiddle camps throughout his youth. Through these camps, such as the Mark O'Connor camp in California, he was able to study with Darol Anger, Daniel Carwile, Charlie Walden, and Mark O' Connor among others. A natural performer, he began performing at a young age with the Rolland family band where he was nicknamed "Boots" for the theatrical clogging he developed and performed during shows.
Matt has garnered fiddling and mandolin awards at the local, state, and national levels. He is a two-time Arizona State Grand Fiddling Champion, has placed 7th in the Junior Division at the National Fiddling Championship in Weiser, Idaho, and was a judge at the 2017 national contest as well as the Arizona State contest. He has twice placed in the top three in the Four Corner's mandolin championship. These contest years are captured in Fingerprints, an album of contest fiddle music that he recorded in 2001 with his brother, Michael. In 2005 he won the national awards for musicianship and best traditional fiddler in The American String Teacher's Association "Alternative Strings" competition and was a featured performer at their national convention in Reno, Nevada.

In addition to being an accomplished contest fiddler, Matt has received accolades as an old-time fiddler and bandleader. His current band, Run Boy Run (www.runboyrunband.com), is a very successful full-time national touring band, and has been featured twice on Garrison Keillor's nationally distributed NPR radio show "A Prairie Home Companion". Their first full-length CD "So Sang The Whipporwill" was released with an introduction and accolades from Garrison Keillor, and continues to win the band recognition and fans wherever they perform. In March 2014 they recorded their 2nd full length CD & vinyl record "Something to Someone", and in 2016 they released their 3rd album, a new directions EP. Enroute to their becoming a full-time touring band, Run Boy Run won the Pickin' in the Pines band contest in Flagstaff, and later the prestigious Telluride Bluegrass Band competition, thereby joining an elite group of bands including many of the genre's top touring acts.

Matt is a graduate of the University of Arizona where he studied Economics and International Studies on a Flinn Foundation scholarship. He completed a yearlong research project on micro-finance and international migration in central Mexico financed through a Fulbright-Garcia Robles grant. In the fall of 2011 he entered the Charles Schwab training program and worked there as a stockbroker until Run Boy Run's career took off and all the band members quite their jobs in order to tour full-time. Currently he works as an arts & music coordinator for the Southern Arizona Arts & Cultural Alliance (SAACA), tours with Run Boy Run and is a very busy musician-about-town in Tucson, Arizona.
go to the top of the page


Gail Rolland: camp co-director, beginners, cello, bass and Folk Orchestra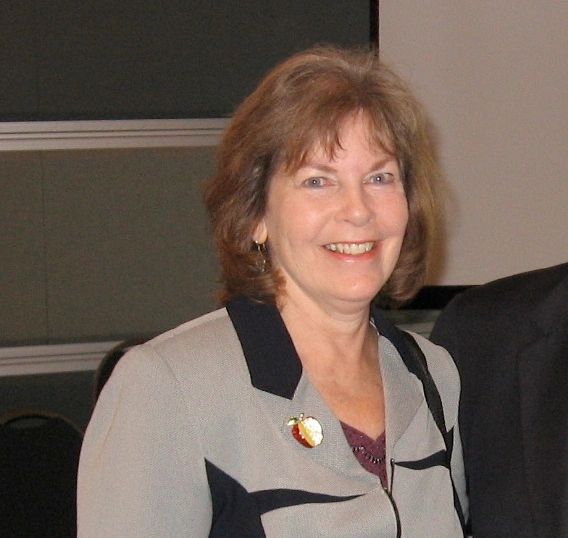 Gail Rolland's vivacious personality makes her a natural choice for unofficial camp social director. She's a veteran string teacher with a Bachelor's degree in Music Education from Arizona State University and a Master's degree in elementary education from Northern Arizona University. She taught strings at elementary and junior high schools in Mesa for over 3 decades before officially retiring in 2014. She has been very active over the years in the Arizona Cello Society and the Arizona chapter of the American String Teacher's Association (Doc's father Paul was one of the founders 'way back when.) A former long-time member of the Mesa Symphony Orchestra, she currently plays cello with the Chandler Symphony Orchestra. Throughout their marriage she has performed on upright bass and sometimes piano with Doc in his bands. During one of the Rolland Family Band's performances with the American Festival Orchestra in China, her (borrowed) bass's bridge collapsed with a tremendous band and shot across the stage like an arrow from a taught bow. To the delight of the horrified audience, she calmly carried the wounded bass off-stage, returned with another bass, and completed the set with a smile. Gail has been very active as a clinician at Paul Rolland String Pedagogy Workshops, and has taught at George Mason University, Arizona State University, in Madrid Spain and Sao Paolo, Brazil, and she was also director of the Paul Rolland String Pedagogy Conference at Arizona State University in 2016 and 2017. This summer, July 23-27, she will teach cello at the Paul Rolland String Camp at the University of Illinois.
go to the top of the page



Eden Rolland: beginning & novice fiddlers; contradance caller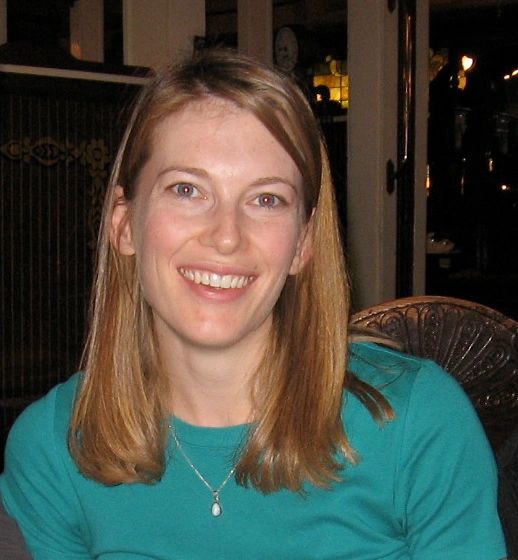 go to the top of the page

Eden was the first of the siblings to win a state fiddling championship title. Eden and Doc especially enjoy playing and performing twin fiddles and have won several state titles in that specialty division. They demonstrated their twin fiddling skill for the Chinese audiences during the family's 16 day tour of China with The American Festival Orchestra. As a youngster, Eden pursued gymnastics, rising to the rank of Level 10 gymnast. A straight "A" student throughout school, she graduated from Arizona State University with a major in political science. She worked in the political arena for many years, most of the time as a legislative research analyst. While in Arizona, she performed in a contra-dance band called "Rocket Science" and also learned to teach and call the dances. She also applied her athletic abilities to dance, and attended dance training conferences. In the fall of 2012 she entered law school at the University of Colorado at Boulder, and after graduation and passing the bar exam, she got a fellowship working at the Denver City Attorney's Office. In 2016 she began working as a lawyer in a Denver law firm. She enjoys going to concerts and fiddle contests and also judging them. We are delighted that she will be able to join us. At camp she works with beginning and novice fiddlers, and teaches the dance steps and calls the contra-dance on Tuesday evening.



Heidi Rolland Unruh: songwriting workshop and performance anxiety workshop

Heidi writes professionally with numerous books and articles in print, and travels frequently as a consultant and speaker at conferences. One of her passions is song writing and poetry; one of her poems was selected for publication in a national journal of prize-winning poems by college students. At camp she hosts a song-writing workshop and a performance anxiety workshop.
go to the top of the page

In repose for 2018 .............

Michael Rolland: bluegrass, contest fiddling, intermediate & advanced students, mandolin, guitar, song writing
Note: Unfortunately, Michael's job as a busy Phoenix lawyer music has kept him from teaching at Rolland Fiddle Camp from 2015 - 2018, but we hope for his eventual return.
A 3-time Arizona State Fiddle Champion, he competes when he can, usually winning every Arizona contest on fiddle, mandolin and guitar. He has been national fiddle runner-up and consistently places in the top 4 of the Young Adult division at Weiser.
His wonderful teaching website (www.fiddlinmike.com)
is active and has prepared and detailed lessons on fiddle, mandolin and flatpick guitar. Check it out! You will get a clear picture of his detailed tune analysis and ability to communicate clearly as a teacher.
go to the top of the page

Michael Rolland is also a great improviser and one of the hottest pickers to ever grace Arizona's acoustic music scene.

His soaring solos always spur audiences to spontaneous applause.

At music festivals around the country he holds his own at jam sessions with some of the nation's leading players, and he is clearly one of the new breed of hot superpickers in the west.

He has been offered national touring jobs with bands out of Nashville; he has performed onstage with Doug Kershaw the renowned "Ragin' Cajun" at a festival in Geneva Switzerland, and Doug promptly offered him a job as fiddle/guitar/mandolin player in his traveling band.

But Michael turned down these offers in order to finish his engineering degree at Arizona State University. He helped to paid school expenses by performing at clubs, occasional concerts with the Rolland Family, and with various other bands.

For many years he has been regarded as one of the best young fiddle players ever to come out of Arizona.

Michael has won the coveted grand prize at the Wickenburg Four Corner's contests in each of fiddle, guitar and mandolin.

This contest offers substantial monetary prizes and always attracts a strong field from many western states.

He was the national runner-up in the Young Adult Division of the 2005 National Old-Time Fiddle Contest (watch round two
), and in 2007 he won the National Alternative Styles award for "best groove" sponsored by the American String Teachers Association competition.

He is a gifted tune and songwriter.

Michael
currently performs with James Reams and The Barnstormers, a national bluegrass act. We all feel that Michael has great contributions to make to the field of music.

Grace Rolland: singing, cello, square dance caller
Note: Grace's touring schedule will prevent her from teaching at Rolland Fiddle Camp in 2018; we will miss her!

go to the top of the page
Grace is blessed with a truly great singing voice, and can be heard around the nation as she tours with Run Boy Run with her brother Matt. Her singing classes are a popular highlight of Rolland Fiddle Camp. As a young girl she sang around the house pretty much non-stop. From December 21, 2011 to January 6, 2012 she was the featured vocalist with the Rolland Family Band in their appearances with the American Festival Orchestra in a series of 10 concerts in China. She received the enthusiastic applause from stunned Chinese audiences (approximately 15,000 by tours end) who had never seen anyone play a dynamic rhythm cello and sing at the same time. She has been singing professionally since she entered high school. She is a classically trained cellist and played in regional and state honor orchestras in high school and in an Arizona State University orchestra In recent years she has expanded her cello playing into the more improvisational-friendly genres of folk and pop music. She has become an active musical collaborator on voice and cello with a variety of musicians in the Tempe-Phoenix area. She formed and performed with the award-winning folk trio, "Dorian Well", an Appalachian-folk bluegrass band known for its enchanting three-part female vocal harmony, which became the vocal core of "Run Boy Run", winner of the 2011 Telluride Bluegrass Festival band competion (www.runboyrunband.com) and since then a full-time touring performance group with many national tours encompassing 43 states. A vocalist, cellist and songwriter, Grace also plays mandolin, guitar, and keyboards, and is an outstanding square dance caller. As she travels with Run Boy Run and performs at festivals alongside world-renowned performers, she commands the respect and admiration of her peers in the business. Grace has her own solo project "Rising Sun Daughter" which showcases her musical personality and songwriting in an original way. In February 2017 she completed a great recording project of original songs.

Grace teaches cello, singing and vocal harmony at camp and also teaches the the square dance moves and calls the evening square dances. go to the top of the page


Giselle Lee: old-time (clawhammer) banjo
NOTE: Giselle's touring schedule will keep her from teaching at Rolland Fiddle Camp in 2018; we will miss her!


go to the top of the page
2017 was Giselle Lee's 4th year teaching at our camp staff this year, and she got great reviews year -after-year. Giselle toured with Doc Rolland's Americana String Ensemble playing clawhammer banjo, fiddle & singing in the band's 5-week, 23-city summer tour of China in August 2014. She has been performing for many years with the popular Phoenix area bluegrass band "Cisco and the Racecars" as well as the San Francisco-based Americana band "Little Brother Rye". She has also garnered a couple of first place trophies for her clawhammer banjo work at the Wickenburg Four-Corners Bluegrass Festival Specialty Instrument Competition as well as two first place wins in the Old-Time Country Band Competition (with Greenwood Sidee). Giselle has taught weekly lessons to academically and musically motivated students at Central Park Youth Academy in Phoenix, and also mentors young bluegrass musicians in Jam Pak Blues n'Grass Neighborhood Band in Chandler. In Giselle studied Biological Sciences at the Barrett Honor's College at Arizona State University and graduated in 2017. The sky is the limit for this talented lady.


Oscar, official Camp Mascot


go to the top of the page

Note that fiddle players are not the only ones with good licks!



Dan Levenson: old-time clawhammer banjo and Southern Appalachian fiddling
In repose ....... We miss Dan's expertise and energy and the fun times we had with him at the jam sessions.


go to the top of the page
Dan Levenson is a modern day troubadour in the truest sense of the word. A full time musician, Dan travels the country with banjo and fiddle singing songs and telling stories of the road. He has been touring inter-nationally some 16 years now. In that time he has become a well known artist of old time clawhammer banjo and a southern Appalachian style fiddler. Dan has traveled inside and outside the country playing and teaching for many years. He teaches the full range of levels from the outright beginner to performance level at workshops, festivals, and camps, and has students all across the country as well as around the world.

Dan Levenson has been voted one of the country's top ten clawhammer banjo players by Banjo Newsletter readers. He is well known as the banjo player for the Boiled Buzzard Stringband. Bluegrass Unlimited calls his playing "melodic, meticulous and uncluttered." Fiddler Magazine's Bob Buckingham describes him as "an accomplished fiddler and ... one of the best clawhammer banjo players in the country."

He is the originator, owner and presenter of Meet the Banjo™, a 3 hour hands-on workshop where he brings the banjos! This class teaches history of the instrument and introduces both bluegrass and clawhammer styles. His beginner's video/DVD series and class is entitled Clawhammer from Scratch: A Guide for the Clawless is the first new old time clawhammer banjo instruction manual in over 20 years and is a Mel Bay Publication as is his prior tab book Buzzard Banjo Clawhammer Style. Check out his full website at www.clawdan.com.
go to the top of the page



Lynne Denig, staff expert violin teacher: fundamentals, remedial training, Paul Rolland string methods, custom chinrest fitting
In repose... Lynne teaches at all the Paul Rolland String Pedagogy workshops and conferences, including several overseas. In 2016 she and Gail Rolland taught in Madrid, Spain, and in 2017 the pair taught in Brazil. In late July 2018
she will teach at the Paul Rolland Workshop at the University of Illinois along with Peter and Gail Rolland.


go to the top of the page

Lynne Denig provided some terrific insights to students during the first Rolland Fiddle Camps. She is a great diagnostician and knows just how to share her knowledge with students; a few words of guidance from her can save students countless hours of frustration and muscle damage caused by poor movement patterns. We are thrilled to have her back to help guide students with their fundamental technique and to share the ideas of our source of inspiration, Paul Rolland. As one of Paul Rolland's last graduate assistants, Lynne Denig has taught nationally in the United States and internationally in former Yugoslavia, Germany, and South Africa as a studio teacher, guest clinician, and as a university professor. She continues to lead the annual Paul Rolland Workshop at George Mason University in Fairfax, Virginia (check it out at www.PotomacAcademy.org under Summer Programs) where she is also a studio violin and viola teacher. In April 2011 she taught at the Paul Rolland Methods workshop in Hamburg, Germany. In January, 2013 she will teach at a Paul Rolland Methods workshop in London, England.
Awards include: The Virginia String Teachers Outstanding and Distinguished Service Award and the American String Teachers Citation for Leadership and Merit.

Lynne is the co-creator of Frisch and Denig Custom-fitted Chinrests (www.chinrests.com), ASTA's Certificate Advancement Program (www.astaweb.com), The Youth Orchestras of Fairfax, and the Music Advancement Program, a string program for previously-marginalized children in South Africa.
go to the top of the page

Mike Cirillo:
jazz, swing, progressive, rock, country & blues fiddle


In repose ....... Mike took a leave of absence in 2014 to further his education. He is now perhaps the busiest fiddler in the Phoenix area.


go to the top of the page
Mike Cirillo has a Bachelor of Music in Performance (Jazz Violin), a Bachelor of Music in Theory and Composition (Composition), and a Master of Liberal Studies from Arizona State University. Mike was awarded the official title of Arizona State Grand Fiddle Champion and Arizona State Guitar Accompanist Champion. Mike has recorded and/or performed with jazz mandolin icon David Grisman, Nashville dobro virtuoso Jerry Douglas, country music great Glen Campbell, and jazz violin legend Johnny Frigo. Mike has toured extensively. Mike has performed for Hugh Hefner and Justin Timberlake in Hollywood, played fiddle at Planet Hollywood in Paris, and worked as a strolling violinist on a cruise ship to Ensenada. He maintains a very busy performing and touring schedule.

More information can be found at Mike's website: www.fiddlermike.com

For fun Mike enjoys computer science, math, composing, writing, philosophy, art history, and building things that live at the intersection of math, science, music, and the arts.
go to the top of the page